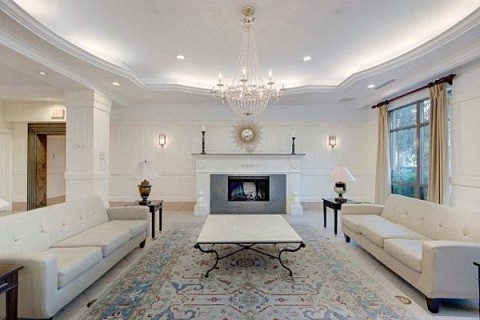 Not all of us have the privilege of living in luxurious, contemporary condos overlooking the Lake Michigan, Millennium Park or the Magnificent Mile.
Most condominiums have comparatively modest aesthetics, and their settings are much less glamorous. However, there are many clear and affordable ways to enhance your condo building and make it modern, bright and welcoming.
Consider forming a beautification or decoration committee if it does not already exist within your association. This committee would be in charge of adorning common areas for events or holidays, depending on what the association allows. Furnishing lobbies and hallways with decorations during the holiday season in an inclusive and tasteful way can be low-cost and create a festive and stimulating environment.
Plants can do wonders in condos, no matter how big or small the space. Bright green foliage surrounding a building or complex can create a very accessible look. Also, indoor plants such as Ferns, Ficus Trees, Chinese Evergreens, and African Violets can do wonders for brightening up dreary common space. These plants are very easy to care for, and are available at many stores for a nominal price. If feasible, balcony gardens are another great way to beautify a condo, and they can also be functional and cost-saving.
Focus on maintaining common areas that will see a lot of guests. Peeling paint, stained carpets and broken fixtures can give guests and potential lessors a poor first impression of your building, no matter how enchanting the individual condominiums are. Fixing up lights, carpets, elevators, walls and upholstery is crucial for the overall look of your building. Much of the costs associated with condo management are due to a lack of routine maintenance that can lead to serious problems; taking care of aesthetics can save you money in the long run.
Beware of cluttering spaces unnecessarily. Too many decorations, a messy bulletin board or an otherwise haphazard lobby can be needlessly distracting and tacky. Common areas should look open, sleek and inviting.
Taking the steps to maintain a beautiful condo building can pay off in the future, as making superficial upgrades can greatly increase the value of living space in your building. In today's day and age, it is more than possible for your building to have the elegance of a luxury condo, at a fraction of the price.